SHANGHAI THEATRES
CONTACT INFO
Email Book Tickets:
Social Share:
Shanghai Huxi Grand Theatre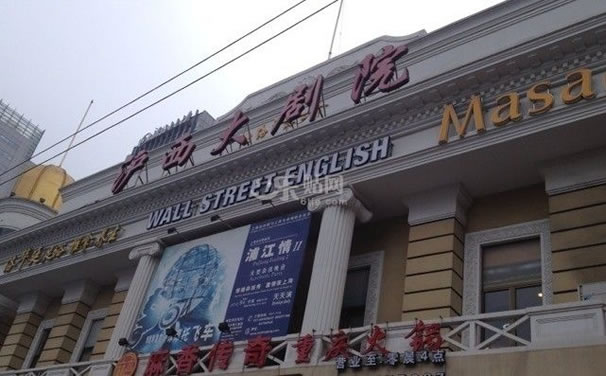 Huxi Theater delivers magnificent acrobatic show as a new player in Shanghai Acrobatic Troupe. Inheriting the humorous style of the show in Shanghai Center Theatre, the acrobatic show here focuses on Chinese traditional features with Kungfu show and Beijing opera acts. The children will find their paradise here. You can also enjoy the exciting motorcycle show, which is the best in Asia. In 90-min show, we can provide the fabulous and gorgeous performance for you and your family
Performed by Shanghai Acrobatic Troupe, a well-known Chinese professional acrobatics performing group which was founded in 1951. Huangpu River Sensation 2 , a production with strong Shanghai features, was presented by Shanghai Acrobatic Troupe in 2005 at Shanghai Center Theater. This pleasant, classic style theatre runs a nightly 90-minute acrobatics show featuring the Shanghai Acrobatic Troupe. The performance is slick and entertaining with acts including the hoop diving, tightrope walking and the 'ball of death' motorcycle stunt – which is sadly not quite as spectacular as it sounds.
Shanghai Huxi Grand Theatre Programs
Prologue
Mirror Mirage
Magic Water
Bowl Balance
Kicking Bowls
Hoop Diving
Jar Juggling
Snake Girls
Wheel of Life
- Intermission -
Fire Meteors
Sculpture
Russian Swing & Teeter Board
Chair Tower
Trampoline, Russian Bar & Bungee
Forever
Spinning Plates
Space Motorcycle
Finale
Highlights of ERA Acrobats Shanghai
* Dream Mirror Cage
* Magic Water
* Compass
* Parachute
* Orbital Station
* Zero Gravity
* Forever
* Spanning Earth